The Eden Emergency and Rescue Squad is a volunteer, non-profit organization composed of over 70 members, serving a community of between 8,000 – 10,000 people in a 40 square mile area. Formed in 1968, ambulance and rescue services are provided 24 hours a day, 7 days a week to all those in need without bias. The Squad responds to 700 emergency medical and rescue calls on average each year.
2023-2024 Officers:
Director: Scott Hultquist (EMS 9)
Deputy Director: Darci Hultquist (EMS 9-1)
Rescue Captain: Eric Cooper (EMS 9-2)
ALS Captain: Scott Leonard (EMS 9-3)
EMS Captain: Ken Heilig (EMS 9-4)
President: Brian Donahue
Vice President: Michelle Liebhaber
Secretary: Nicole Kelly
Treasurer: Kate Wastl
Member-at-large: Joe O'Bryant
Member-at-large: Donovan Johnson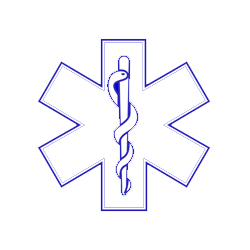 Paramedic-Level Emergency Medicine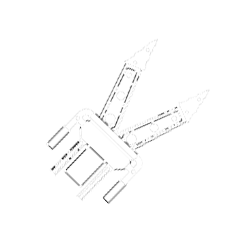 Become a Member
Would you like to belong to one of the most rewarding and exciting volunteer organizations? Come and be a part of our family by joining the Eden Emergency and Rescue Squad. The rewards of helping a friend, neighbor, or stranger in need greatly outweigh the requirements.  The Eden Emergency and Rescue Squad is always looking for individuals who enjoy helping others in need and want to become more involved.  Warning: Side effects of membership will include the pre-hospital training you'll need to help others, opportunities for socialization, and a strong sense of community.
What Happens After I Put In My Application?
Great question. Let's walk through the process together. After you fill out an application, you can expect a call from a member within a few days confirming that we got your application and giving you a timeline of what's to come. Sometime before our next Business Meeting (held the second Thursday of every month except August), you'll be sitting down to chat with a few experienced Eden EMS members to get to know you. We'll ask you some questions, and you get to ask us any questions you would like as well. You will then be voted on at our next Business Meeting, and invited to come down the very same night for some training and fellowship!
The night you are voted in as a probationary member will kick off a six month time frame where you'll go on calls strictly in a learning capacity…we won't expect you to be an expert right away, we promise. Many new members join with absolutely no medical experience whatsoever. We'll teach you how to do vital signs, where things are on the ambulance, how to go on calls, and much, much more! In your first six months, you are expected to take 150 hours of on-call time. If you live in the Town of Eden, on-call time does not mean that you need to be at the Hall! You can be home, and just have to be ready at a moment's notice to rock and roll when you hear the tones go off on your pager. You are invited to all meetings during your six month probation, including our Board Meeting (first Thursday of the month), Business Meeting & Monthly Training (second Thursday), Rescue Training (third Thursday), and AEMT Training for advanced providers (fourth Thursday). In addition to the meetings, we encourage you to hang out at the hall (watch some Netflix, grill dinner, play Kan Jam) and get to know the other providers in Eden EMS & Rescue.
At the end of your six month probationary period, you'll come back to membership for a vote. Upon being voted in, you will officially be an Active Member of the Eden Emergency & Rescue Squad!
Requirements:
312 Hours of On-Call Time per Year
Attendance at 8 of 11 monthly EMS trainings (make-up trainings available)
At Least 18 Years of Age
Physical Address:
2795 East Church Street
Eden, New York 14057
(Behind Town Hall)
Phone Number:
(716) 992-4460
Mailing Address:
Eden Emergency Squad, Inc.
PO Box 111
Eden, New York 14057